A tried and true winning combo is here: Dallas' newest trail will include Dallas' newest park. The Trinity Forest Spine Trail is almost open and will include the first access to the Creekside Park.
The Loop Dallas is providing unprecedented access to green space across our city and we've been working with partners over the past years to ensure programming in our vital public spaces is safe and inclusive. That's why we are so excited and confident in our first major partnership with another non-profit organization: the Dallas Off Road Bicycle Association!
The Dallas Off Road Bicycle Association (DORBA) has been building and maintaining natural surface trails across North Texas for over 30 years and is the perfect fit for the forested 50-acre parcel in the City of Dallas Park and Recreation Department inventory, Creekside Park.
Who is DORBA and what do they do? 34-years strong, DORBA promotes the sport of mountain biking and land conservation, as a trusted partner providing on-the-ground work with trail maintenance agreements among several North Texas cities, including the City of Dallas and Dallas Park & Recreation, Texas Parks and Wildlife, and private organizations like the Texas Land Conservancy, mobilizing volunteers to serve over 13,000 hours every year, mostly on trail maintenance and park beautification. Committed to building an inclusive community of riders and trail users, DORBA's partnership is essential to creating trail way amenities for The Loop Dallas.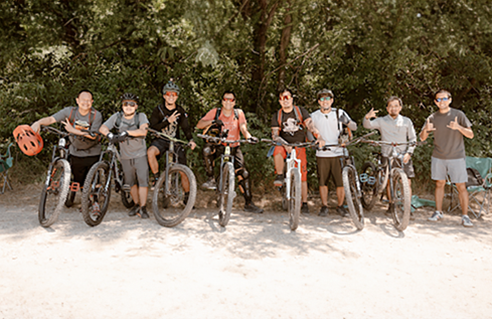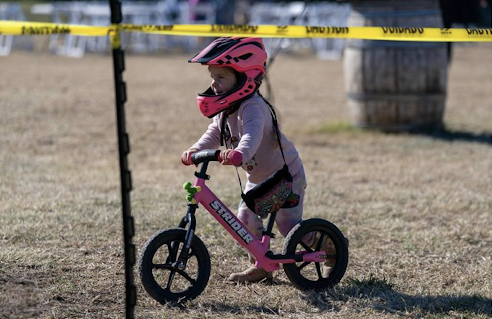 Image Credit: Dallas Off Road Bicycle Association
What trails does DORBA maintain in Dallas? DORBA maintains 37 soft-surface trails across North Texas including four in partnership with the City of Dallas Park and Recreation Department: Boulder Park, Katie Jackson Park, L.B. Houston Park and Harry Moss Park. There are two other DORBA trails held privately within the Dallas city limits: Oak Cliff Nature Preserve and Big Cedar Wilderness.
"The Park and Recreation Department has incredible diversity in our park offerings, from water parks and recreation centers to playgrounds and sports fields, we're always looking at how to best serve our residents and provide the amenities that keep Dallas at the center of our expanding metroplex. Partnerships like the one we have with DORBA allow us to add another offering on City-owned land by building natural surface trails throughout the 50-acres of Creekside Park. DORBA has been a partner with the Park and Recreation Department for many years so we are confident this space will be properly activated while maintaining its natural character," said Ryan O'Connor, Assistant Director, Partnership & Strategic Initiatives.
The Loop Dallas & DORBA. The DORBA trail system at Creekside Park is being built with financial support from The Loop Dallas but relies on volunteers to keep the trail flow smooth. You can support this work by joining DORBA as a member or volunteer for a trail work day.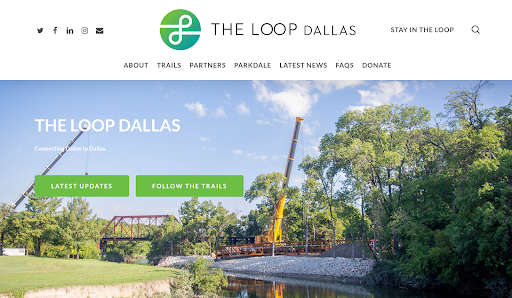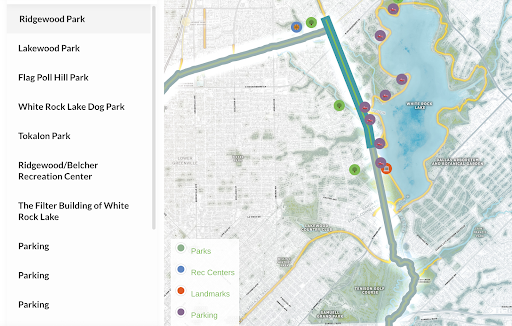 For those looking to use the trails more, our new site has interactive maps allowing you to explore the different amenities along The Loop Dallas. You can plan your whole trail experience including access points, the types of amenities around the trails (like bathrooms and parks), where to park if you drive to a trail, and other public places to make the trails your own. We're excited about this unique feature that allows trail users to learn more about all the trails we are connecting – and the value each holds in our city.
My Dallas Trail Story
The updated site will also highlight you: Trail users!
Each month, we'll be sharing a new story about how people use the trails in Dallas. Each piece will highlight a different way you can use trails, tips and favorite places to visit, photos of our city – all with detailed directions so anyone can hit the trails!
We're starting with my personal trail story to get the ball rolling and look forward to sharing your story soon.