Under Construction by the City of Dallas
Trinity Forest Trails represent an eight mile loop that will be expand to ten miles in 2016. The trail system is located in the Great Trinity Forest and it encompasses the AT&T Trail which skirts the Trinity Forest Golf Course (opening 2017). The trail portion at Little Lemmon and Lemmon Lakes consists of two miles of 12 foot concrete trail adjacent to the road to the Loop 12 boat launch. This particular segment ends at the City of Dallas' Ecopark Facility parking lot on Simpson Stuart Road.
Trail Stories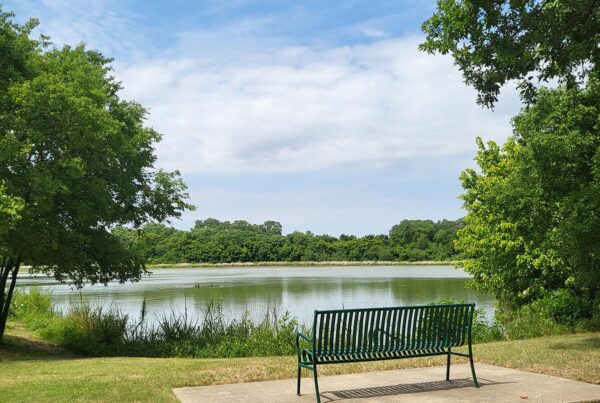 The Trinity Forest Trail is a 4.6 mile paved trail that provides scenic views of the Trinity River and The Great Trinity Forest.