Happy New Year! 2023 will be another big year for The Loop Dallas and we are excited to share the latest news about our Board Leadership: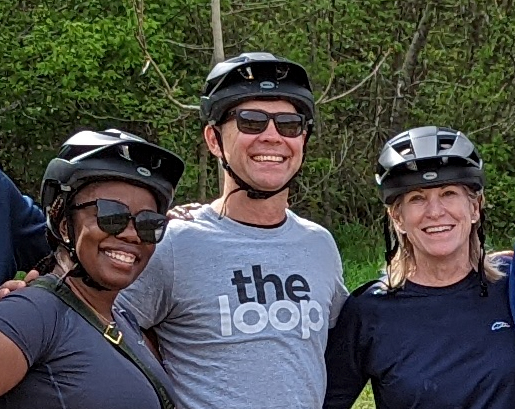 Rick Perdue Named President of The Loop Dallas Board
We are proud to announce Rick Perdue as President of our Board of Directors.
Almost 10 years ago, Rick identified a connected trail system as the next catalyst public project for Dallas and began working toward this goal. He connected with Philip Henderson and Willis Winters to ensure this effort would unite our city and stand the test of time, establishing The Loop Dallas along with Larry Dale, Jeff Ellerman, Linda Owen, and Mike Terry.
Rick continues to be a driving force behind The Loop Dallas' development and we are excited for 2023 and beyond under his leadership.
Larry Dale Joins The Loop Dallas Executive Committee
Larry Dale joins Rick and Jeff as the third member of The Loop Dallas Executive Committee.
Larry's experience and passion for The Loop Dallas have allowed us to accomplish many "firsts" for Dallas, including our first trail passage under an active freight rail line.
Through our Board's participation, we are setting a new standard that can be replicated across Dallas and connect trails into the future.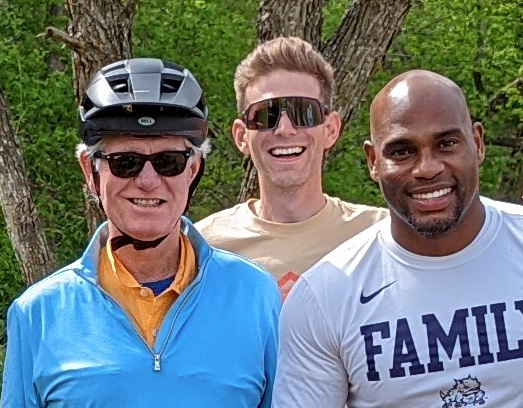 Explore New Trails This Year!
In celebration of the new year and the soon-to-open Trinity Forest Spine Trail, we are having a "New Year, New Trails" giveaway! Join us on Instagram to enter for your chance to win a Wahoo GPS unit preloaded with our favorite routes so you can explore new trails in the new year!
We're excited for this giveaway because one of our top priorities is being a reliable trail resource for YOU! We are pre-loading these GPS units with the trails that make up The Loop Dallas so you can easily navigate our part of the incredible trail system we have here in our city. Additionally, these units will empower you to explore your city and blaze your own pathways! You'll be able to discover new routes, mark your favorites and curate your own collection of paths.
We're proud of The LOOP's leadership and mission and look forward to this year's milestones and trail openings.